EPDM rubber seams are coming apart. This common with many EPDM rubber roofs. The other problem also is that the glue does not hold to good to metal flashing.
Flat roof Installation – When it comes to the choice of what rubber to use for a flat roof, we recommend Modified Bitumen Membrane above EPDM rubber.
TPO roof, This is made from PVC plastic. This type of roof is very smooth and clean. Does not withstand foot traffic as well as Modified rubber roofs do.
After peeling back the rubber we could fasten the insulation,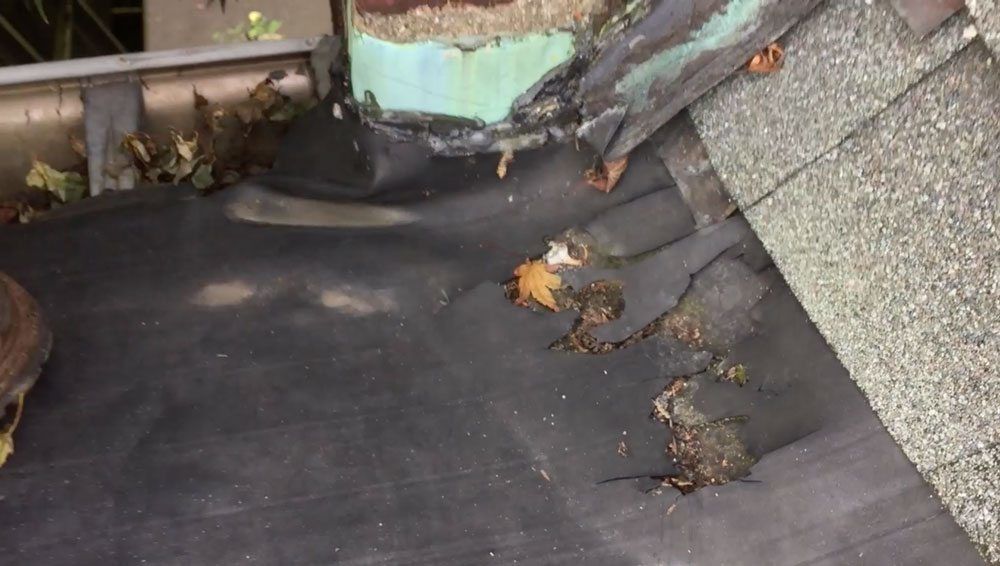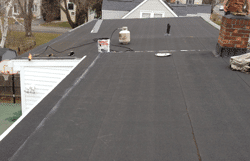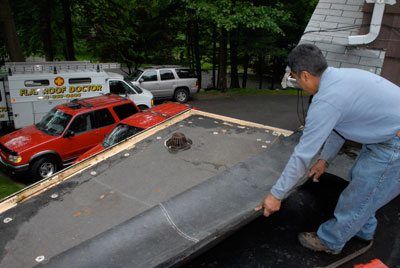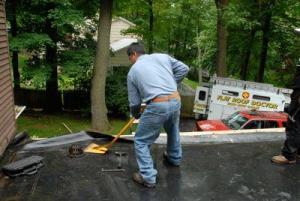 This EPDM roof was leaking and caused the insulation underneath to curl up.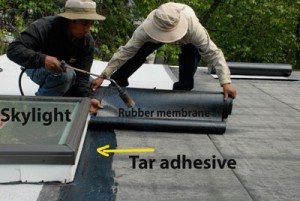 Skylight flashing for flat roof. The best way to attache the rubber roof to the skylight is with Modified Bitumen adhesive.