Thinking to Re-Roof your flat roof?
Watch this video
When replacing an existing roof, it could be in your best interest to watch this short video on what's the best approach.
Thinking of repairing a leak?
Watch this video
You can avoid a lot of problems if you would watch this video on repairing a leak.
 Flat Roof Repairs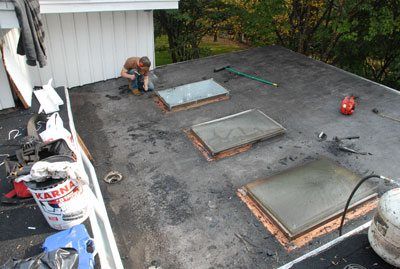 We will find and repair leaks on any roof. No matter what the problem is or how small the job is, we will find the leak and repair it. We make flat roof repairs and installation on commercial and residential roofs.
http://en.wikipedia.org/wiki/Butyl_rubber
The rubber material that the membrane is made of is called Bitumen. Bitumen and Asphalt are interchangeable words for the same product. When we refer to a rubber roof then we are referring to a material that comes from Asphalt and has been modified, hence the word Modified Bitumen Membrane. This is what gives it the rubberish properties. To understand more read this article about Bitumen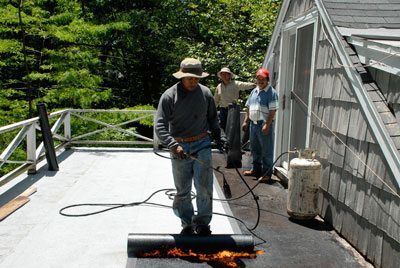 Repairing roof related issues
Most of the times a roof can be repaired. Call us and we will give you an honest opinion and save you a lot of money, guaranteed.
What is the best way to do a roof?
1.To strip the old roofing material and install a new rubber membrane or
2. To install over an existing roofing surface.
The answer is: If the existing roofing surface is in a relatively good condition, meaning there is no rotten plywood or decking, the surface is not crumbling or soft, then it's almost best to go over an existing roofing surface. This is a big time saver and cost as well. Many times the existing roofing adds a added insulation.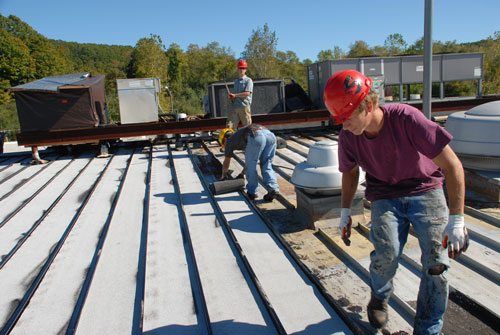 We specialize in Metal roof recovery. If the metal roof is having issues and the leaks are too many to repair, then it's time to recover it. We have developed a special method to seal the metal and then apply a rubber membrane over the sealant to protect it from ultraviolets.
Patch rusted through areas
Flashing on all protrusions
Find and repair any leak
Repairs can last 10 years and longer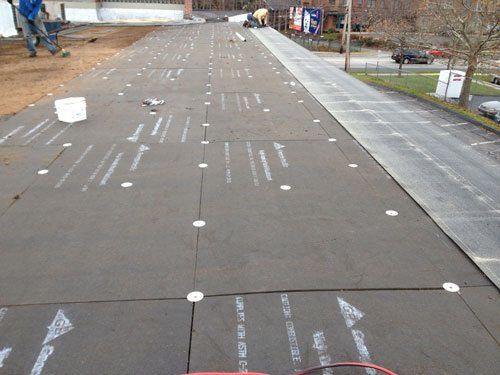 We install rubber roofs over any existing roofing surface. We use the highest quality materials and superior technology.
Roof Surfaces we can Install over:
Hot Tar build up roofs
Existing EPDM roofs
Concrete surface
Wood decks
Asphalt shingle
Metal Roofs
The guarantee of the roof is the same whether we strip and install or go over an existing roof.
Drains
There are three main types of drains on a flat roof. Scuppers, gutters and inner drains. It is important to make sure that water can drain off a roof. Water ponding on a roof is not necessarily bad, but the debris that collects in those areas causes the material to deteriorate. It is good policy to keep a roof clean of leaves and twigs.
The easiest way to keep a roof clean is to use a hand blower. It only takes a few minutes every two weeks to blow off debris. This way the drains are kept clean and eliminates the possibility of flooding a roof due to a blocked drain. Part of maintenance of a roof is to make sure that the drains are cleared from debris.
Inner drains are commonly known as a drain that's somewhere in the middle of the roof. They require high maintenance because all the debris on the roof tends to block the strainer easily. The easiest way to overcome this strainer problem is to install a self-made improved strainer.
This video explains about a perfect Inner drain. This is how drains are supposed to be installed.
Scuppers are the drains on an edge of a roof. Water is funneled to one are where it can spill into a leader or gutter. Scuppers are easier to maintain than inner drains because for the most of the time the debris gets washed out, whereas inner drains have strainers that get clogged with debris easily.
This video shows the repair of a scupper and also the roof around it.
Owner – Naas Ferreira
I have been installing and repairing roofs for 30 years plus.
 Free Estimates.
You call to set up a time.
We inspect and troubleshoot the problem.
We give you a recommendation on what need to be done.
After accepting the estimate we place you on schedule to fix the problem.
We have repaired and installed thousands or roofs in Greenwich, Stamford, and Darien.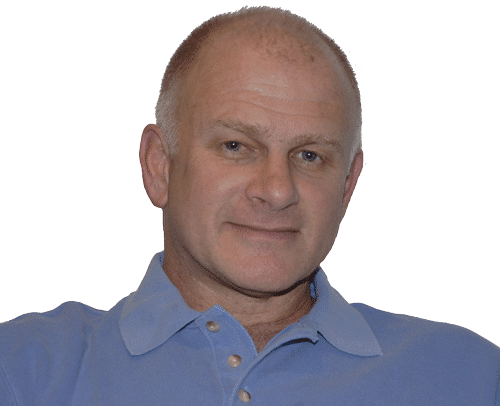 When it's too late to patch a gravel roof!!
This video will give you a glimpse of how costly it gets trying to patch an old hot tar and stone roof.
This video warns you about the problems with EPDM roofs. Many roofing contractors will sell an EPDM roof but little is said of the longevity of the roof.
Commercial or residential rubber is the same. The repairs are the same.
Lowering an edge on a flat roof to install a scupper is one of the best ways to solve pooling water on a roof.
A few tips on a drain system and cleaning a roof.
Another drain called a scupper.
Flat Roof – Flashing and siding cause the most problems.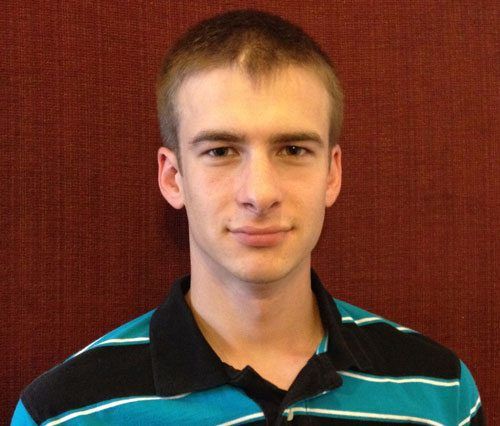 Erik Ferreira – Commercial Roofing.
Erik is my oldest son and is 27 years old. He has been doing roofing before he left school during vacations. He has decided to take the business further and keeping it in the family. With all the roofing experience and knowledge passed down, you can rest assure to get the best service and product.
Commercial and Residential
Residential and Commercial Roof Installation and Repairs. With our experience of over 30 years, we can troubleshoot and repair any roof leak. Commercial and residential roofs are all the same. Most roofs can be repaired even if they were badly installed. We service Westchester County and Fairfield County.
Free Estimate call:
203 858-0080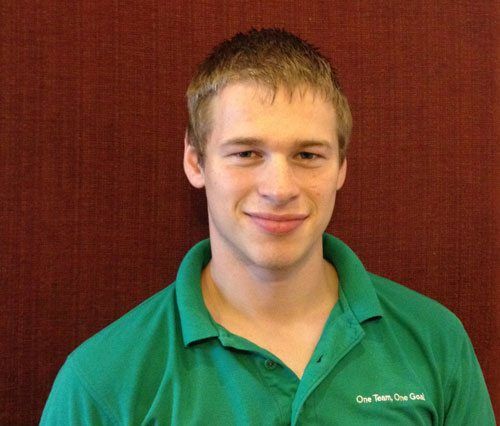 Andre Ferreira – Commercial Roof Expert
Andre is the second oldest son and is 25 years old. He started when he was 16. He has always been hands on all aspects of roofing. When it comes to troubleshooting a leak, he is the one that beats everyone. Now that my sons are running the business, you can be assured of receiving quality service and knowledge that is passed down.